Nutrien Ag Solutions
---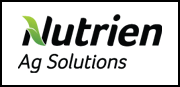 85 Warren Road
Gilgandra 2827
Are you looking for great support for your farm or growing enterprise?
Nutrien AG Solutions is Australia's leading agribusiness, providing advice and products in a range of areas for corporate and wholesale clients.
Joining Nutrien AG Solutions links you into a large network of rural suppliers, offering you competitive pricing and friendly, expert knowledge.
Contact your local Gilgandra branch to find out more about how we can support you with:
Livestock, animal management and health
Wool marketing and sales
Water management
Precision technology
Insurance for your enterprise and equipment
Finance to ensure cash flow
Real estate, buying and selling
Nutrien AG Solutions offers a range of brands and local knowledge that will help you grow and nurture your business, no matter what you do or where you're located.
For more information, contact our friendly Gilgandra team today!