Central Stores
---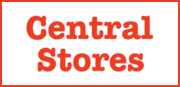 2 Miller Street
Gilgandra 2827
Did you know Central Stores was established in 1951 as a classic country store where Gilgandra locals could buy groceries, hardware and furniture?
Today, and now run by the granddaughter of the original owner, Central Stores is a welcoming space featuring the latest in women's fashion from leading-edge brands like BAE, Elk, Isle and The Dreamer Label.
Shop instore or online for dresses, tops, jeans and pants, scarves, shoes, bags and beautiful jewellery.
New arrivals and sale items are regularly posted to the Central Stores website, along with the latest looks, styles, textures and seasonal colours.
Ask our friendly team to help you choose the right look for you, or drop by in-person or online to browse and be inspired!