AMPS Agribusiness
---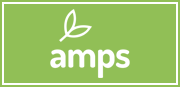 8 Merrigal Street
Armatree 2828
Change the way you farm with AMPS Agribusiness.
A not-for-profit organisation that is owned by farmers and experts who guide research activities, AMPS Agribusiness focuses on production research for local agricultural and farming enterprises.
Ask us to help you with a range of services, including:
Farming merchandise
Livestock merchandise
General farm supplies
Agronomy services
Grain storage
Production research
End to end service for growers and producers
All profits generated from AMPS Agribusiness activities help to develop the important research and innovation that help our growers stay productive.
For more information, or to become a member, give the friendly AMPS Agribusiness team a call today!