AGnVET Services
---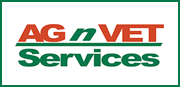 106 Warren Road
Gilgandra 2827
Got a large agricultural property and need some help with getting everything running smoothly?
For over 100 years, AGnVET has been developing strategies and methods to support local farmers and growers, efficiently and affordably.
We supply a wide range on agricultural services such as:
Agronomic services
Water equipment
Seed and fertiliser
Insurance
Animal health and nutrition
Agricultural chemicals
General merchandise
Real estate opportunities
We understand life on the land and always partner with our clients to ensure great farming and growing outcomes.
Get expert help from the locals who know your agricultural business, give us a call or drop in to our Gilgandra office today!